Final Portrait (2017, UK/USA, Dir. Stanley Tucci, 90 mins, 15)
Culture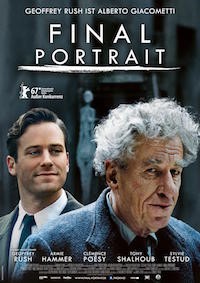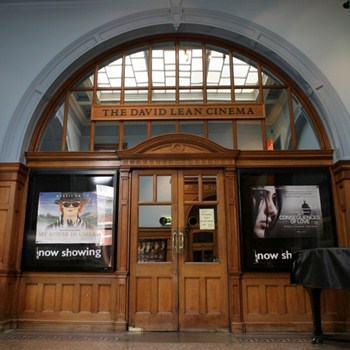 Director: Stanley Tucci ● Starring: Geoffrey Rush, Armie Hammer, Clémence Poésy and Tony Shalhoub.
When art dealer James Lord (Hammer) agrees to sit for the great Alberto Giacometti (the ever-excellent Rush), he expects it to take a matter of days – yet progress proves maddeningly slow, and Lord is gradually drawn into Giacometti's complicated personal life.
Tucci applies a light comic touch to this study of a celebrated artist in his final years, creating "a delightful Paris chamber piece" (The Telegraph).
With two showings at 2.30pm and 7.30pm.